POWER OF PATIENTS®
Designed to Empower Traumatic Brain Injury (TBI) Persons & Your Caregiver
A Healthcare Portal For Traumatic Brain Injury (TBI) Data
We understand that managing your health and advocating for your outcomes can be overwhelming, but with our digital health patient-led innovation and resources, we aim to put control back in your hands. Power of Patients is a digital health tech company designing resources to give you the framework you need to better track your data (such as symptoms and triggers), have more control over your health and healing, empower you so you can advocate for better healthcare.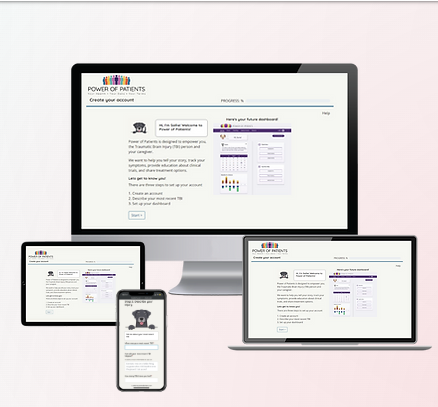 Why is Traumatic Brain Injury Data So Important?
TBIs are serious and affect tens of millions of people worldwide. They occur when there is a sudden trauma to the head, such as a bump or blow, that disrupts the normal functioning of the brain. Depending on the severity of the injury, TBI can result in a range of symptoms, including headaches, dizziness, difficulty thinking, memory loss, seizures, and changes in mood or behavior. In some cases, TBI can be life-threatening or result in long-term disabilities. The effects can be devastating and long-lasting, impacting cognitive, physical, and emotional functions, seriously impacting the person's daily life in every aspect. TBIs can affect anyone, from athletes to veterans; grandparents to babies, everyday people going about their daily lives, regardless of age or background. They can be caused by a variety of factors, including falls, car accidents, assaults, and sports-related injuries.
Get Started Today!
With this simple and easy-to-use digital health tool, for tracking symptoms and triggers, patients and caregivers can better understand the impact of their brain injury on their daily life and identify areas where they can make improvements. This can lead to better health outcomes, improved quality of life, and a sense of empowerment to take control of their health, and speed up the recovery process.
​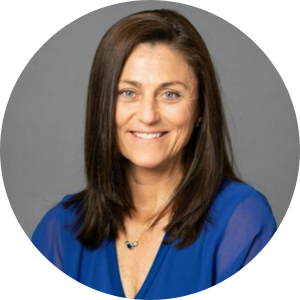 I'm Lynne Becker, the founder of Power of Patients®. I have learned through my 2 daughters' distinctively different head injuries, concussions versus TBI, that if you have seen 1 brain injury, then you have only experienced 1 brain injury. No 2 brain injuries are alike. The challenge was trying to identify what treatment should be recommended and when. You see, despite the uniqueness of their injuries and the presentation of similar symptoms, different triggers confounded their recovery. It was confusing, maddening, and frustrating trying to get them the care they needed at the appropriate time.
​It was a test of my patience, but more importantly, a test of my commitment to understand what has happened to my daughters and how to help them. Through my journey, I want to share this knowledge I have learned and help you.

About Global Life Sciences Alliance (GLSA)
GLSA's Global Network of solutions providers incorporates a variety of CROs and specialty vendors to support the specific needs of your clinical trial. Our network includes full-service CROs, biometrics, site selection, patient recruitment and retention, clinical supply chain management, and more. GLSA pre-qualifies all members of our network so you can be comfortable working with quality service providers.
We connect Sponsors with the CRO that has the right experience, culture, and capabilities to execute their research protocol. We leverage our extensive experience and harness our key relationships to work for CROs. We can fill any gaps you need to support your client's trials. GLSA takes the guesswork out of vendor selection with our industry experts and experience.
What are your challenges? Contact GLSA to learn more about how we can help you accelerate your speed to market.